Regular price
Sale price
$ 10.00
Unit price
per
Sale
Sold out
Scent

Bigfoot: Northwestern Cedar
Creature: Frankincense & bergamot
Dracula: Cedarwood & rose
Ghostly Pirate: Spiced blood orange
Gentleman Jack: Lavender vanilla
Psycho Clown: Blood orange & vanilla
Reaper: Tea tree & peppermint
Vampire Hunter: Leather & spice
Viking: Vetiver, bergamot, cedarwood
Witch Doctor: Key lime & coconut
Wolfman: Douglas fir & balsam
Zombie Killer: Sweet tea & honeysuckle
Invisible Man: Unscented
Ingredients

sweet almond oil, jojoba oil, meadowfoam seed oil, fragrance (varies by scent), tea tree oil, lavender oil, grapefruit oil
Benefits

· Natural, plant-derived oils keep your beard and skin hydrated and healthy.
· Helps to prevent beard dandruff and the itch associated with growing and keeping a beard.
· Softens your beard, making it feel better to you and anyone lucky enough to touch it.
· Tea tree and lavender help keep your beard clean and fight dandruff.*
· Grapefruit oil is a known mood enhancer, giving you a little boost each time you use it.*
Monster beard oil is handmade in the Pacific Northwest. We use a proprietary blend of oils, each with its own special powers. When brought together in the right proportions, these oils - almond oil (for your beard hair), jojoba oil (for you skin), and meadowfoam oil (for both) - create a moisturizing, dandruff-fighting, luster enhancing, beard hair softening conditioner that is without parallel. 
In addition to the essential oils used for each unique fragrance, all Monster beard oils contain tea tree oil, grapefruit oil, and lavender oil. This dark trinity of oils has strong antiseptic, anti-fungal, and mood-enhancing effects that make every application of oil that much better.*
Our famous Skull bottles are available in 2 oz. and 4 oz. sizes, and are great for reusing. They also make a great gift if you're buying for someone else (trust us; no one has ever been disappointed by getting one of these wicked bottles).
*Statements regarding essential oils have not been evaluated by the FDA. We're not doctors. 
Share
View full details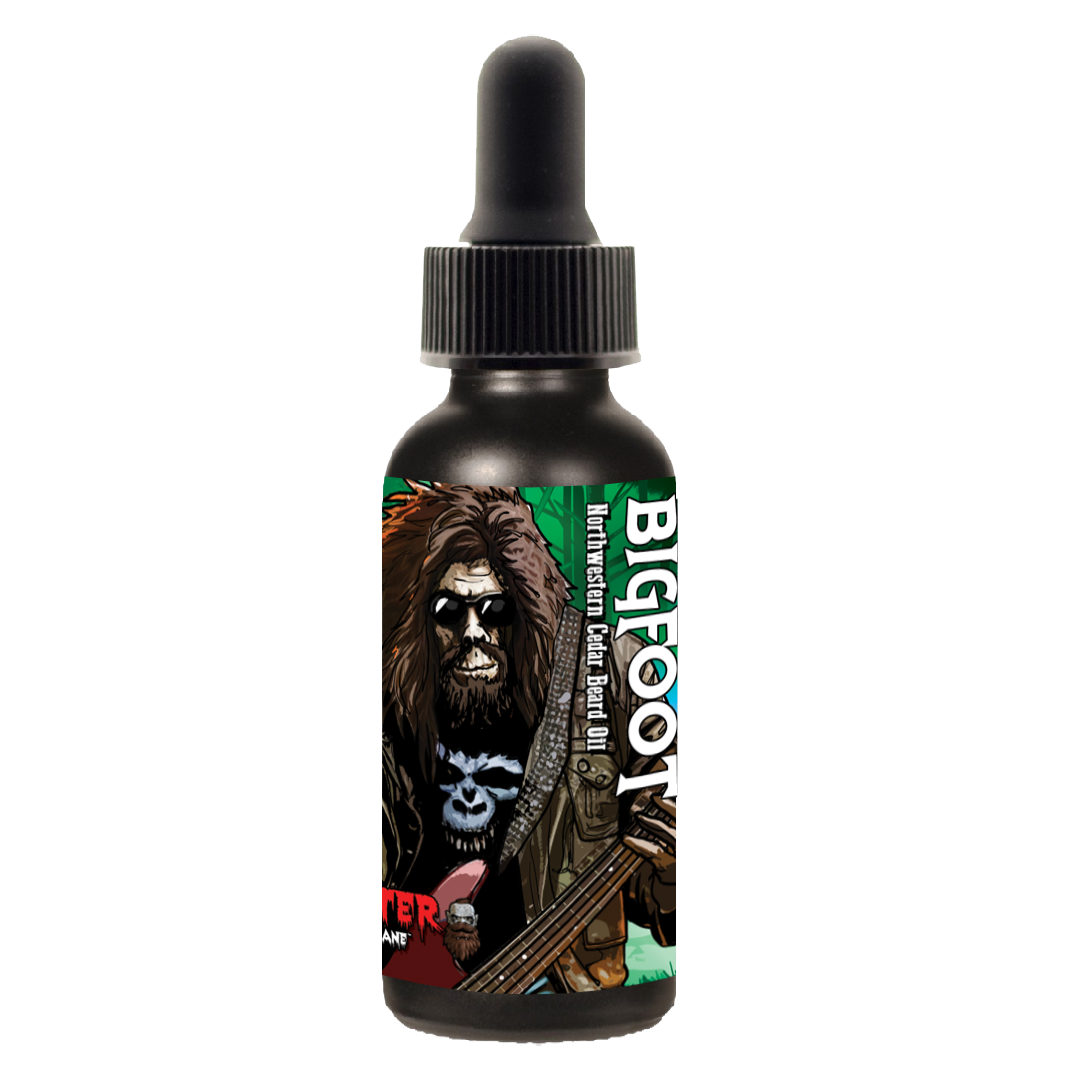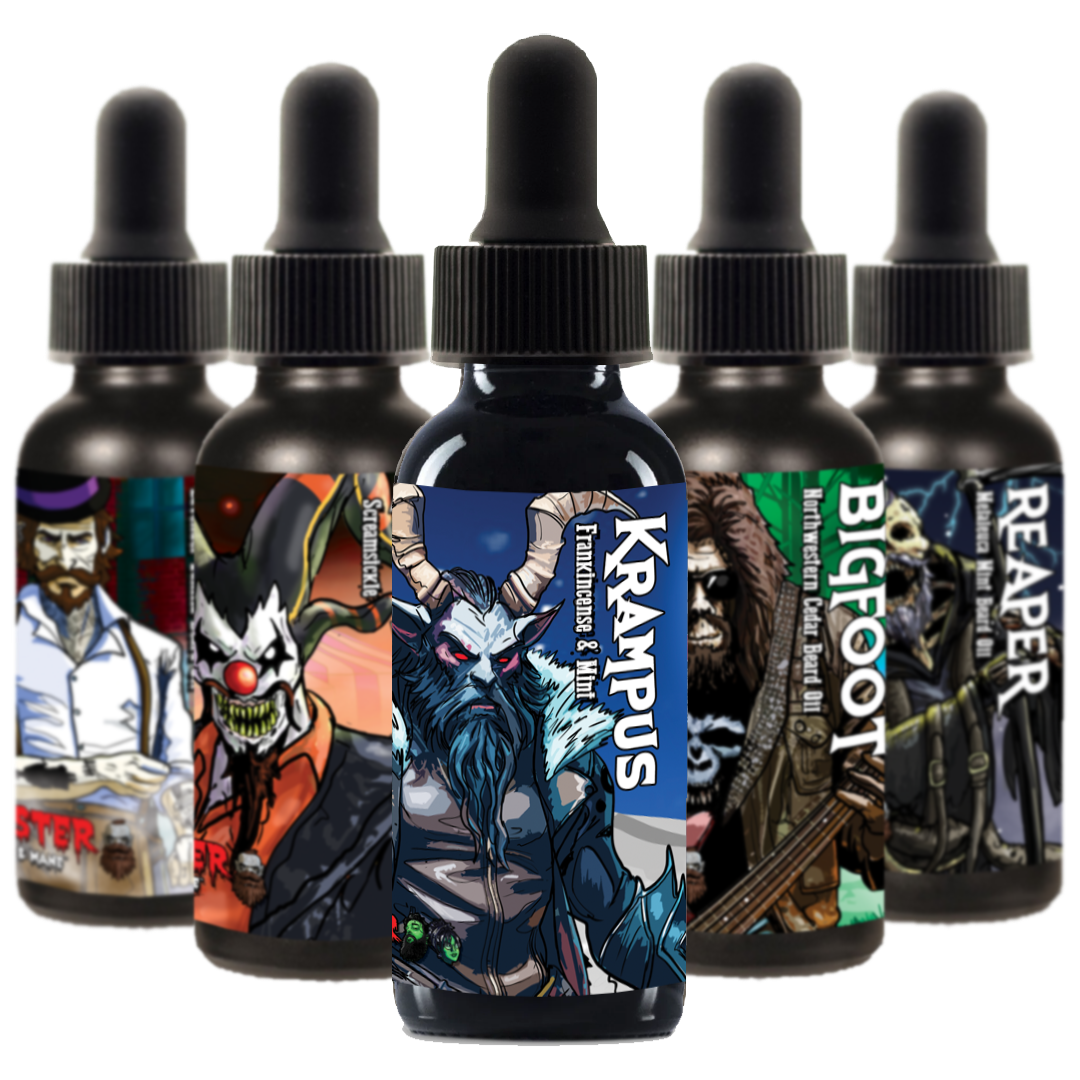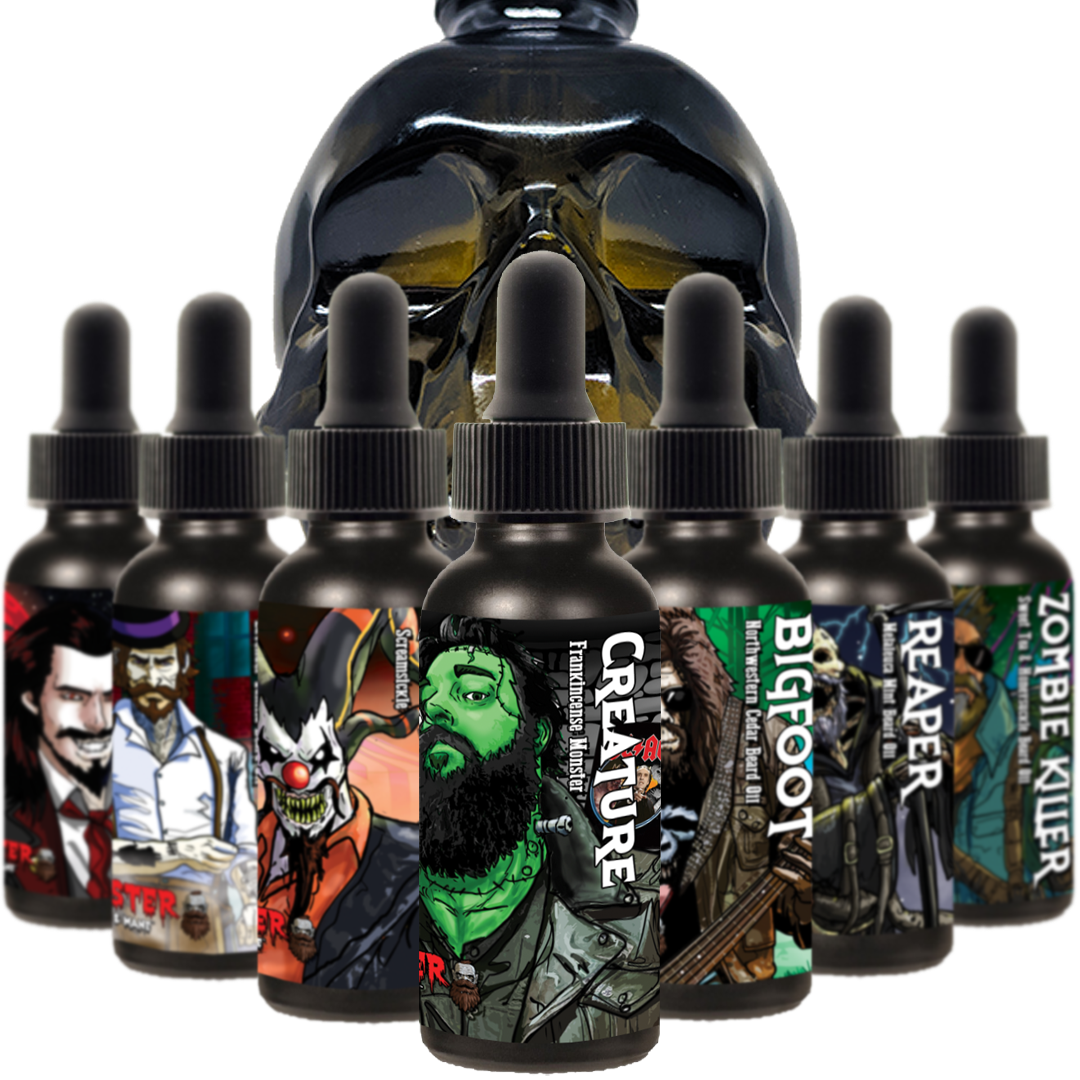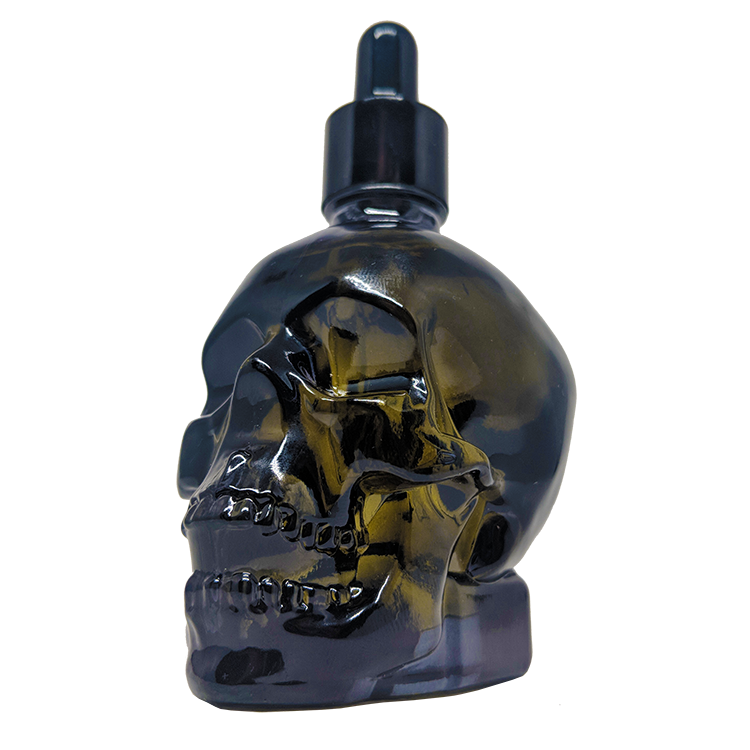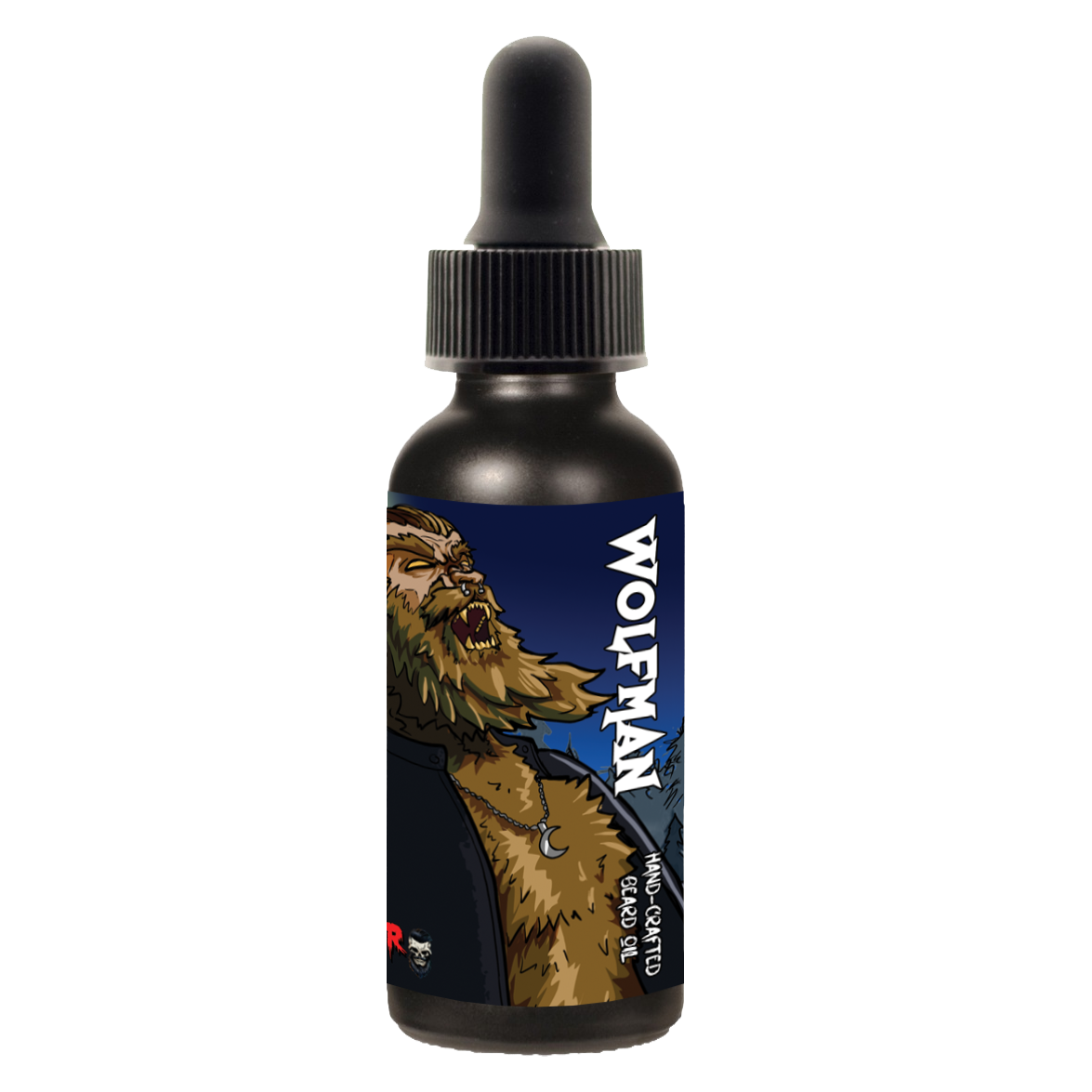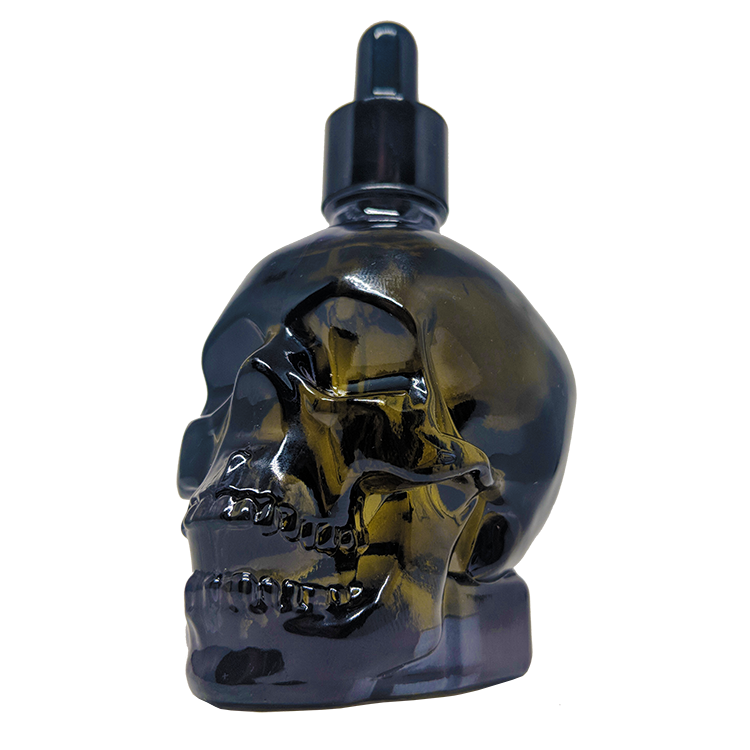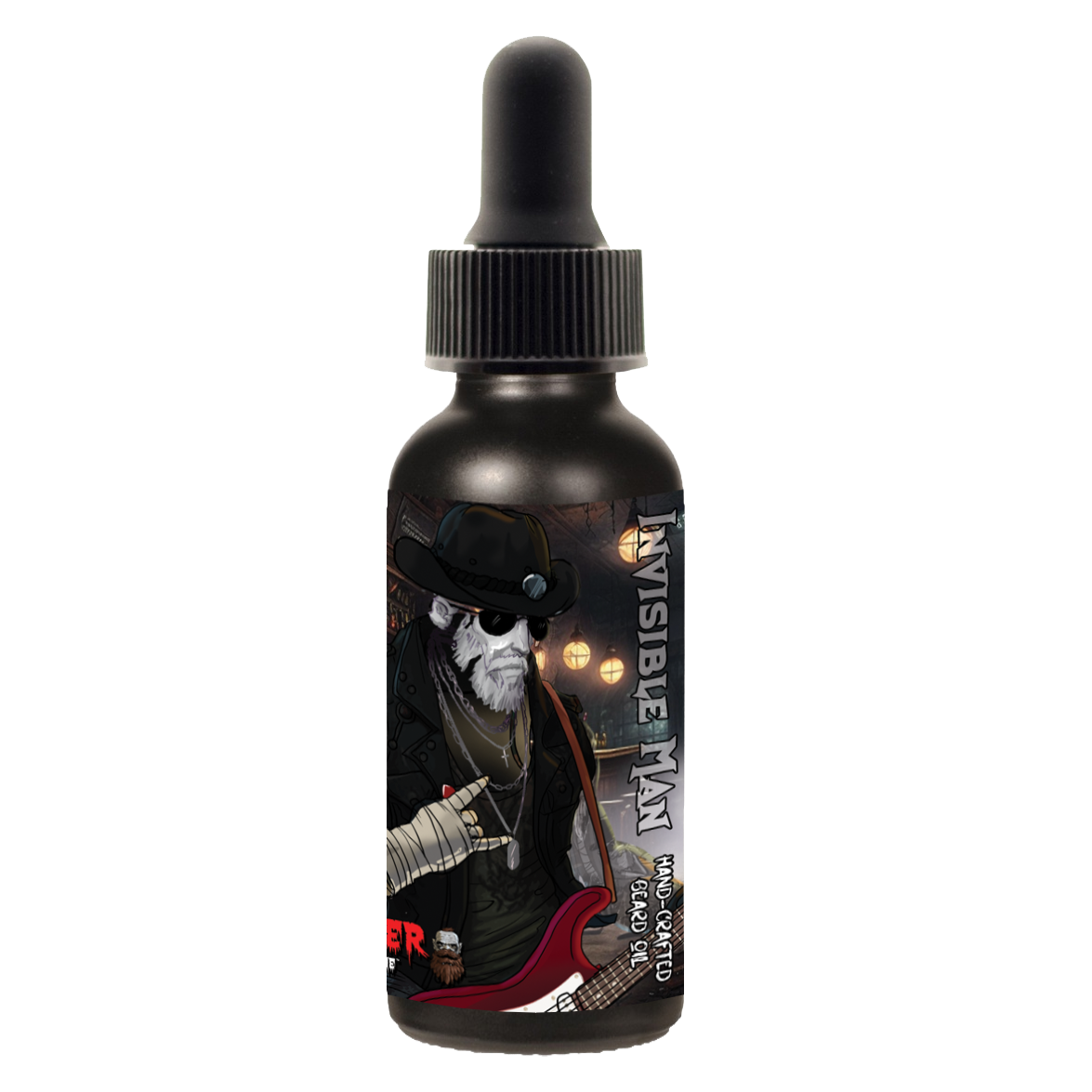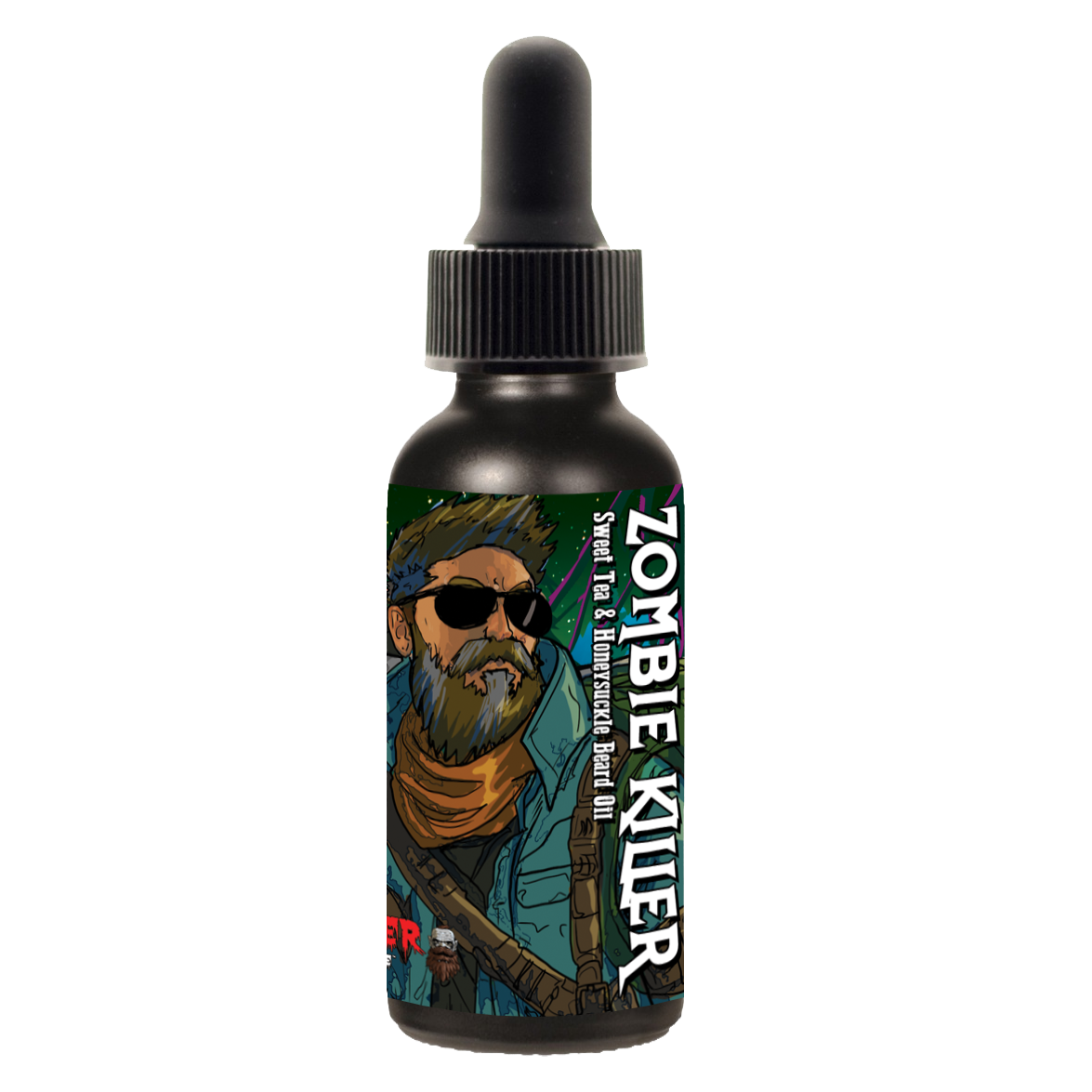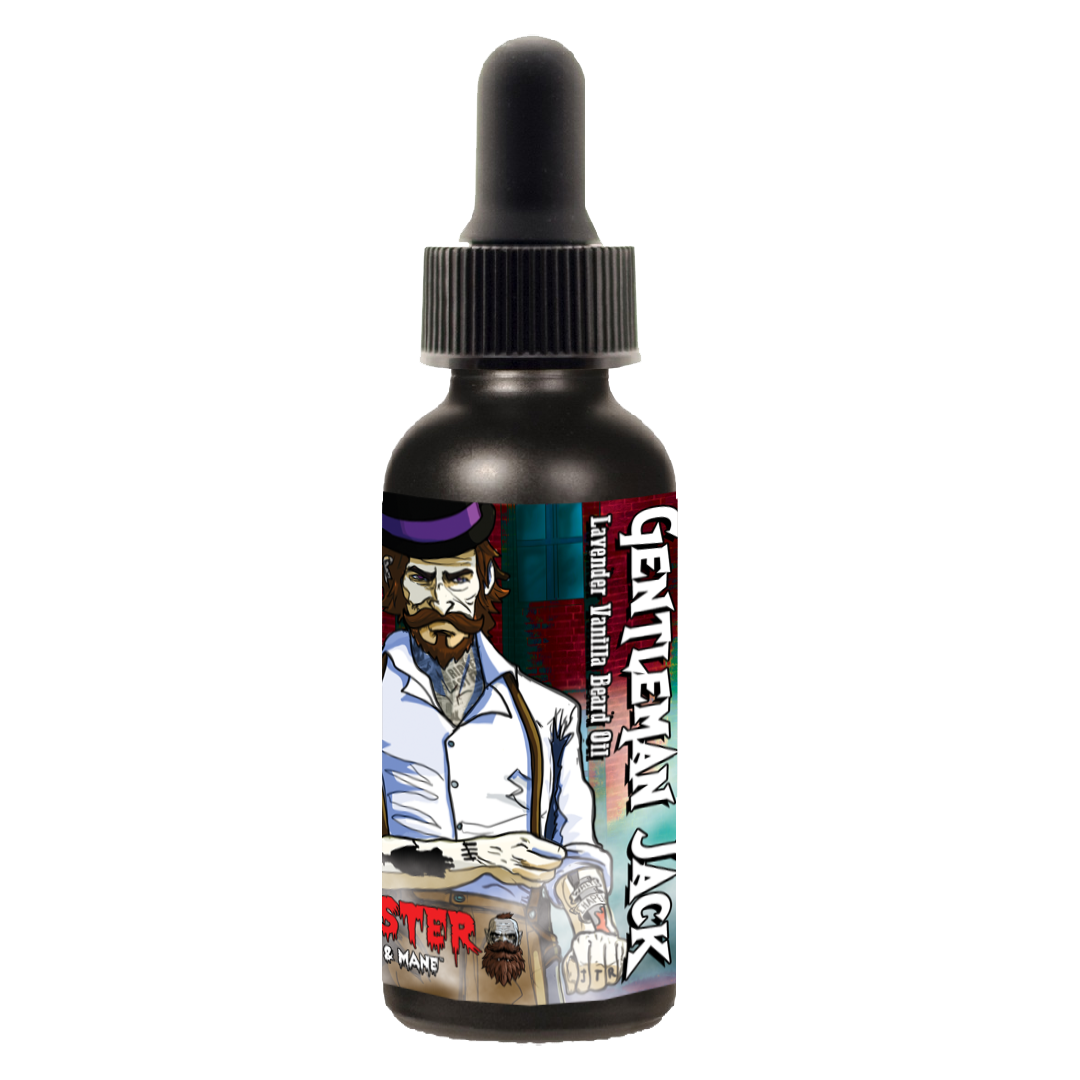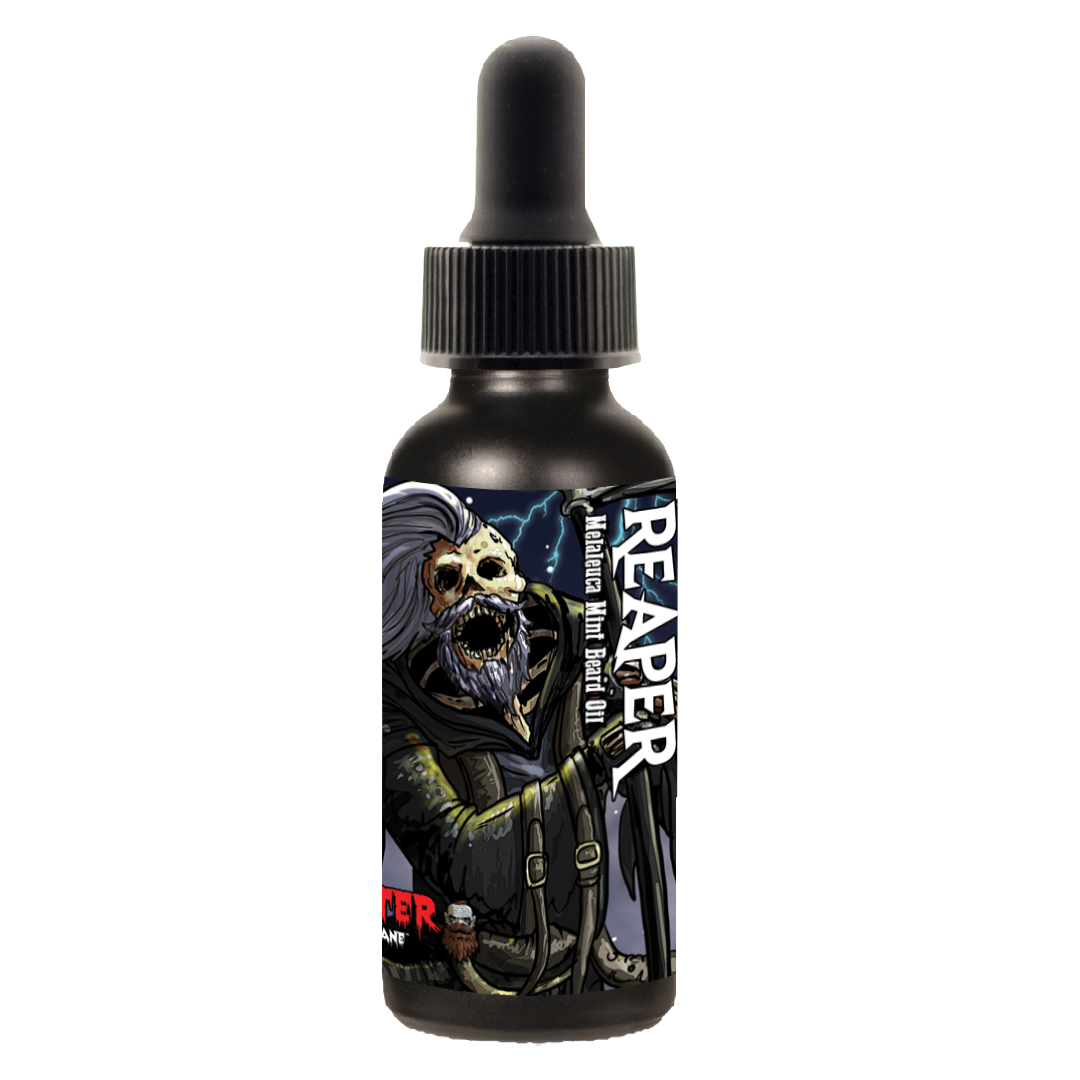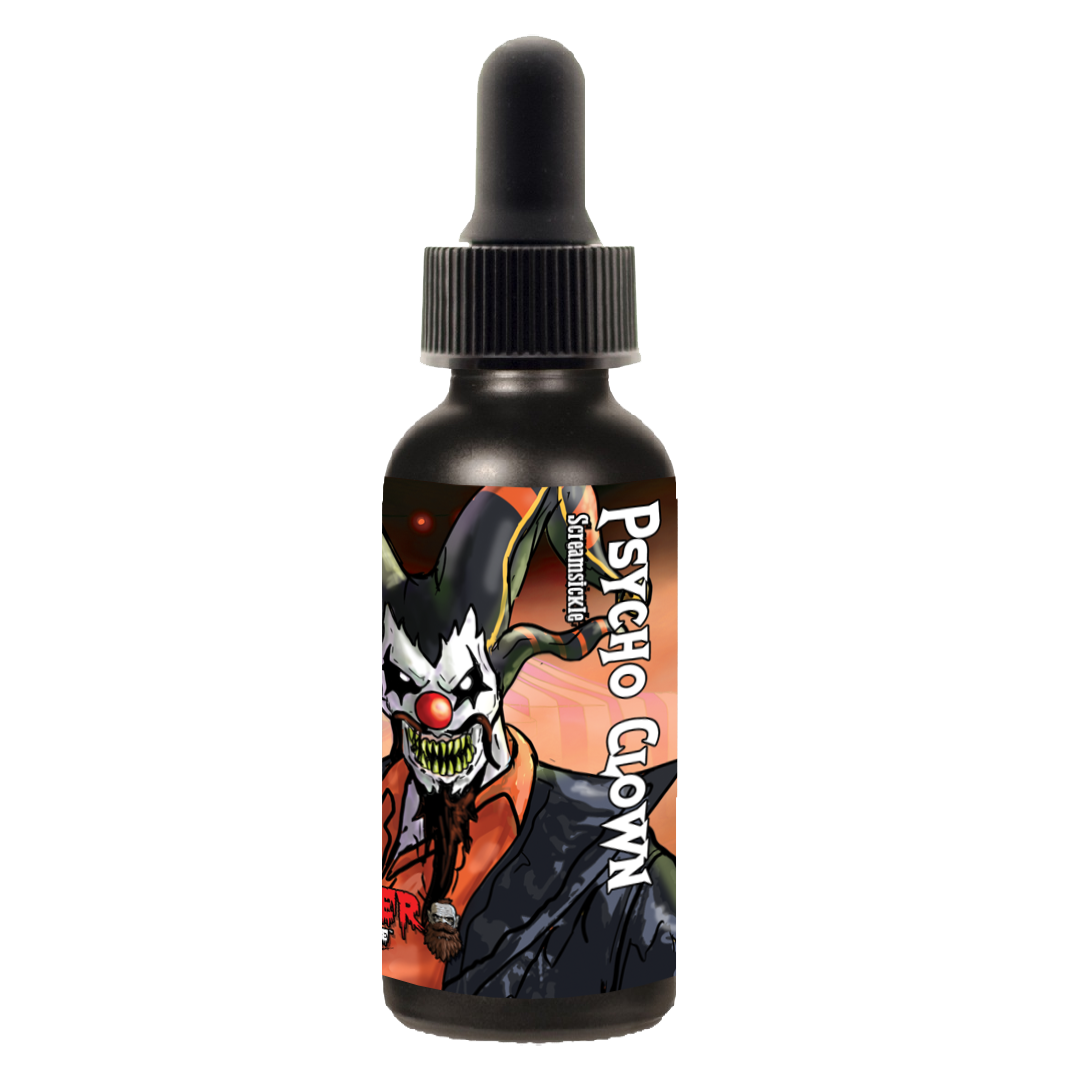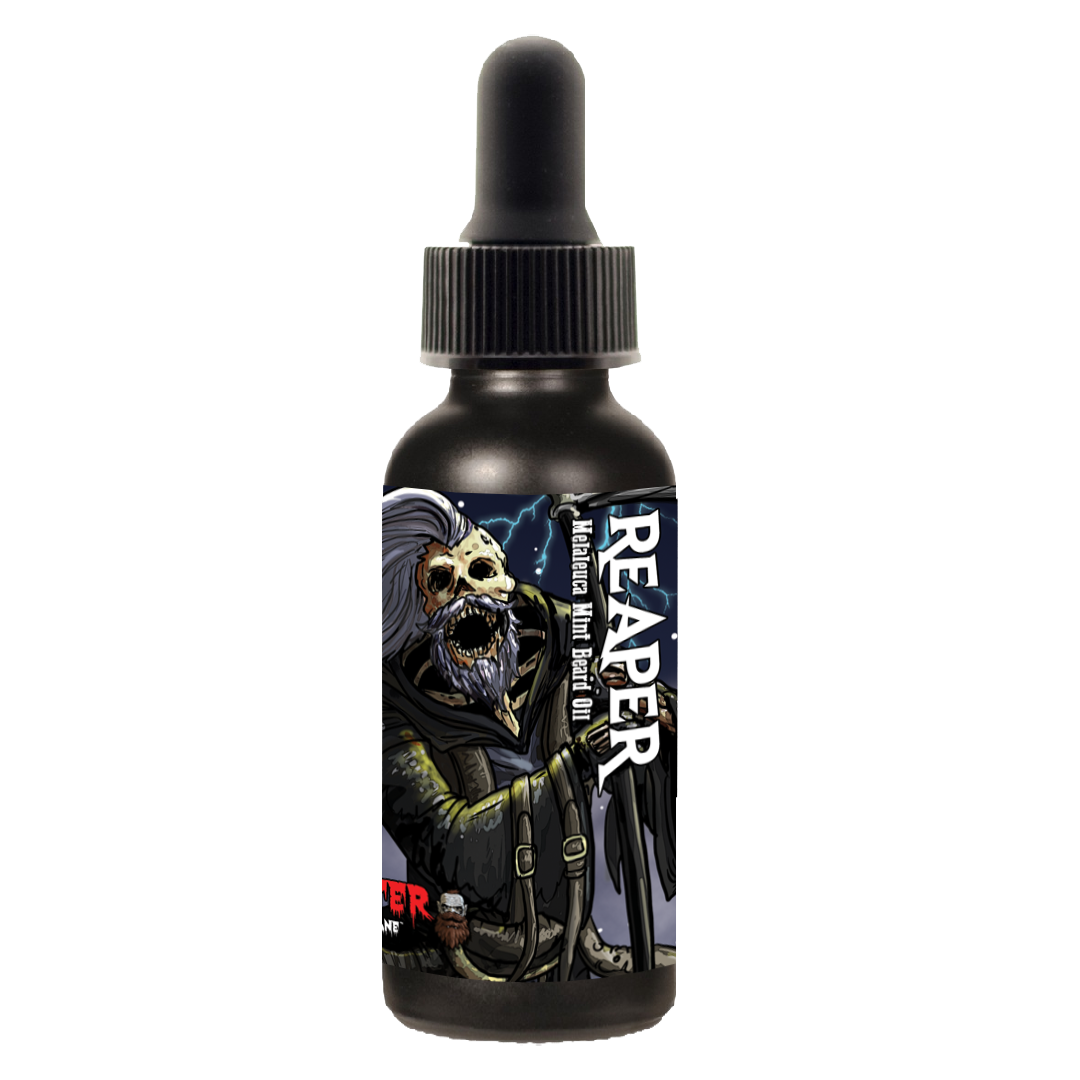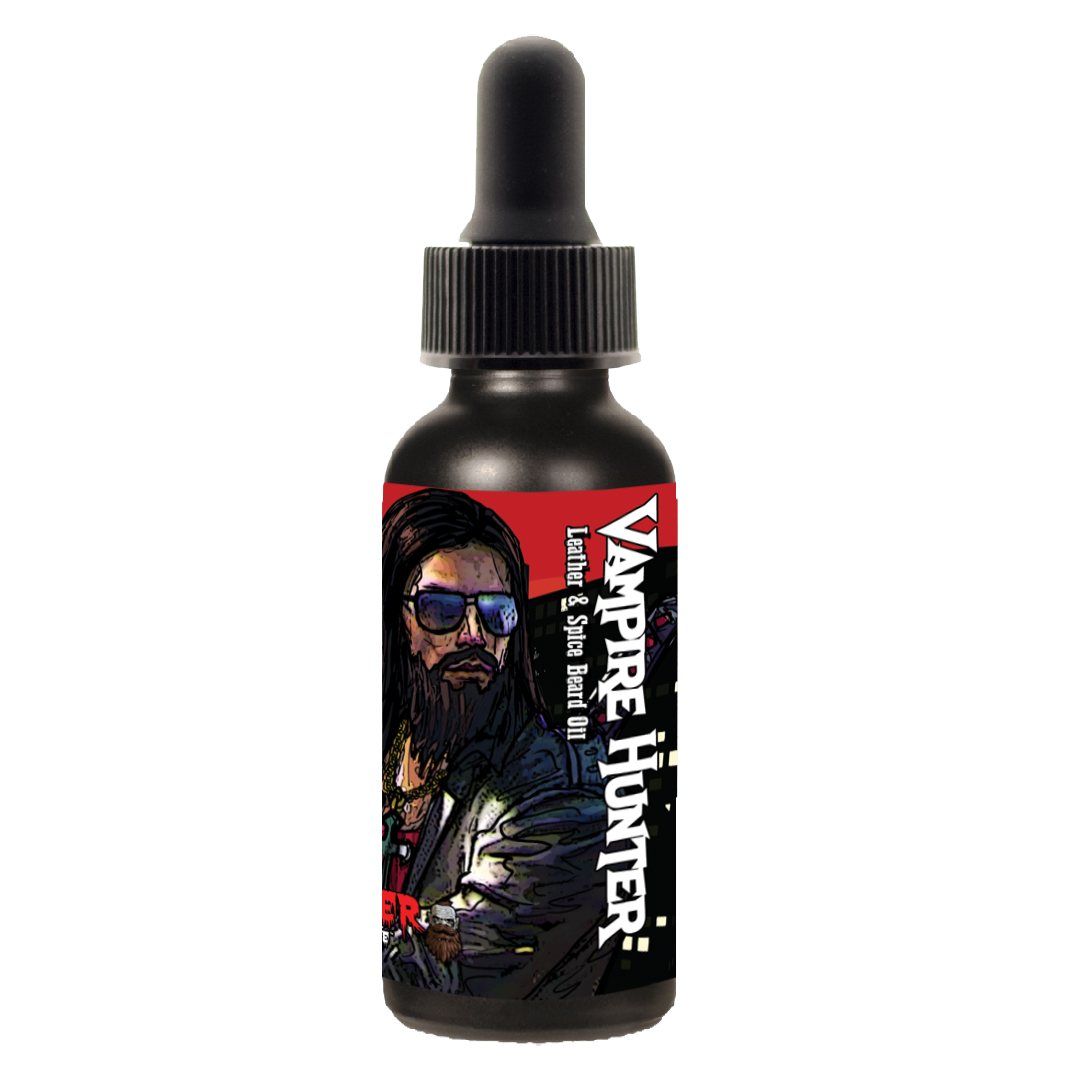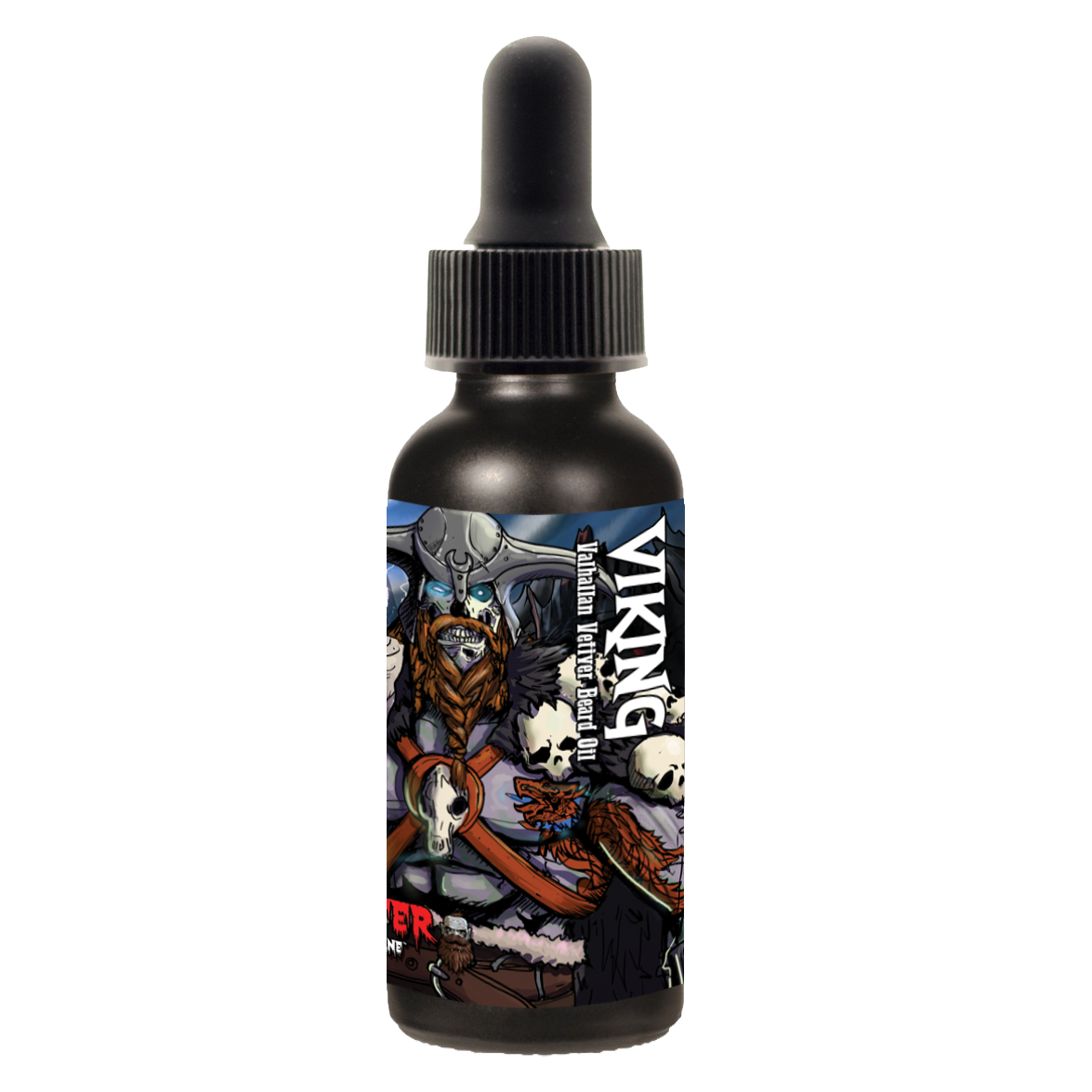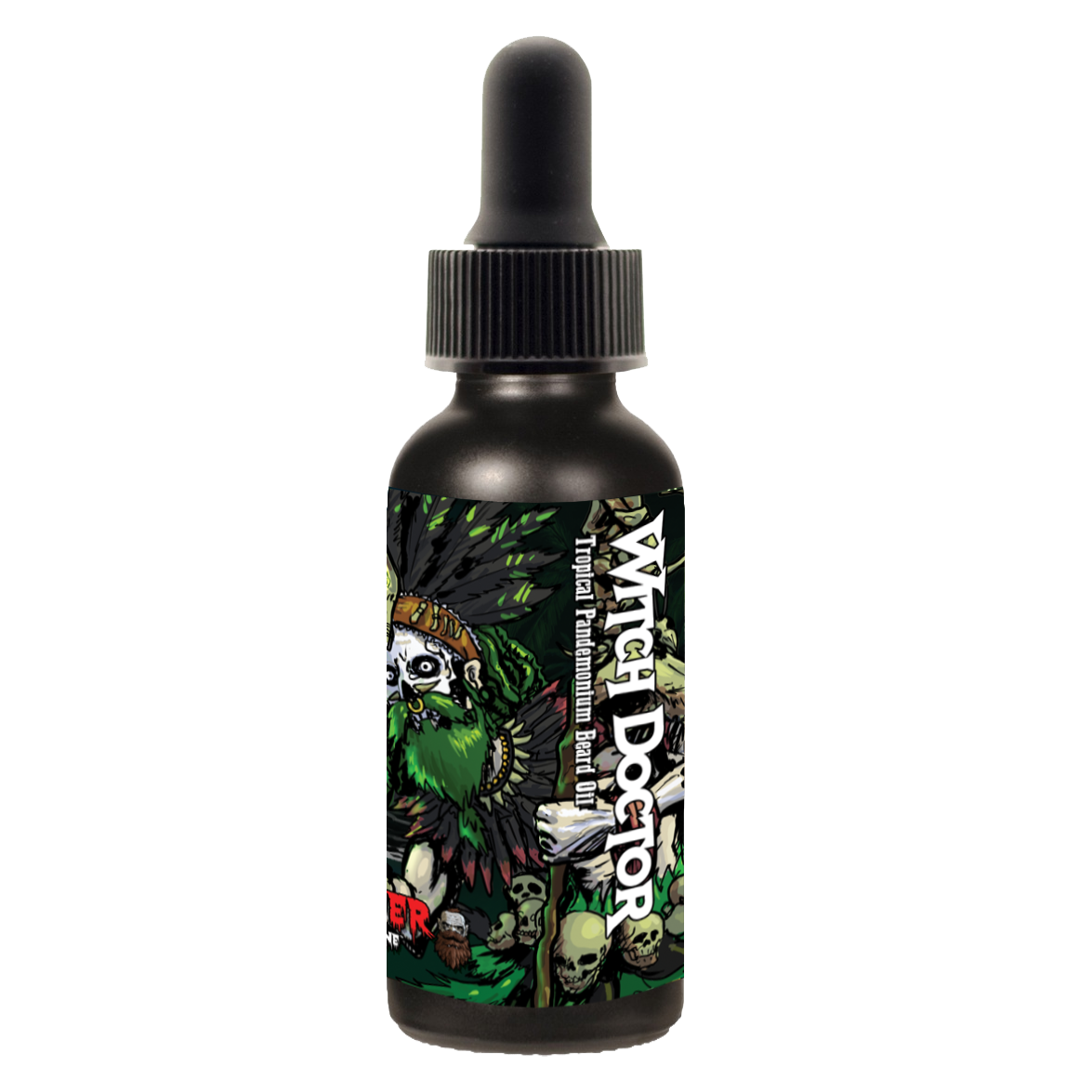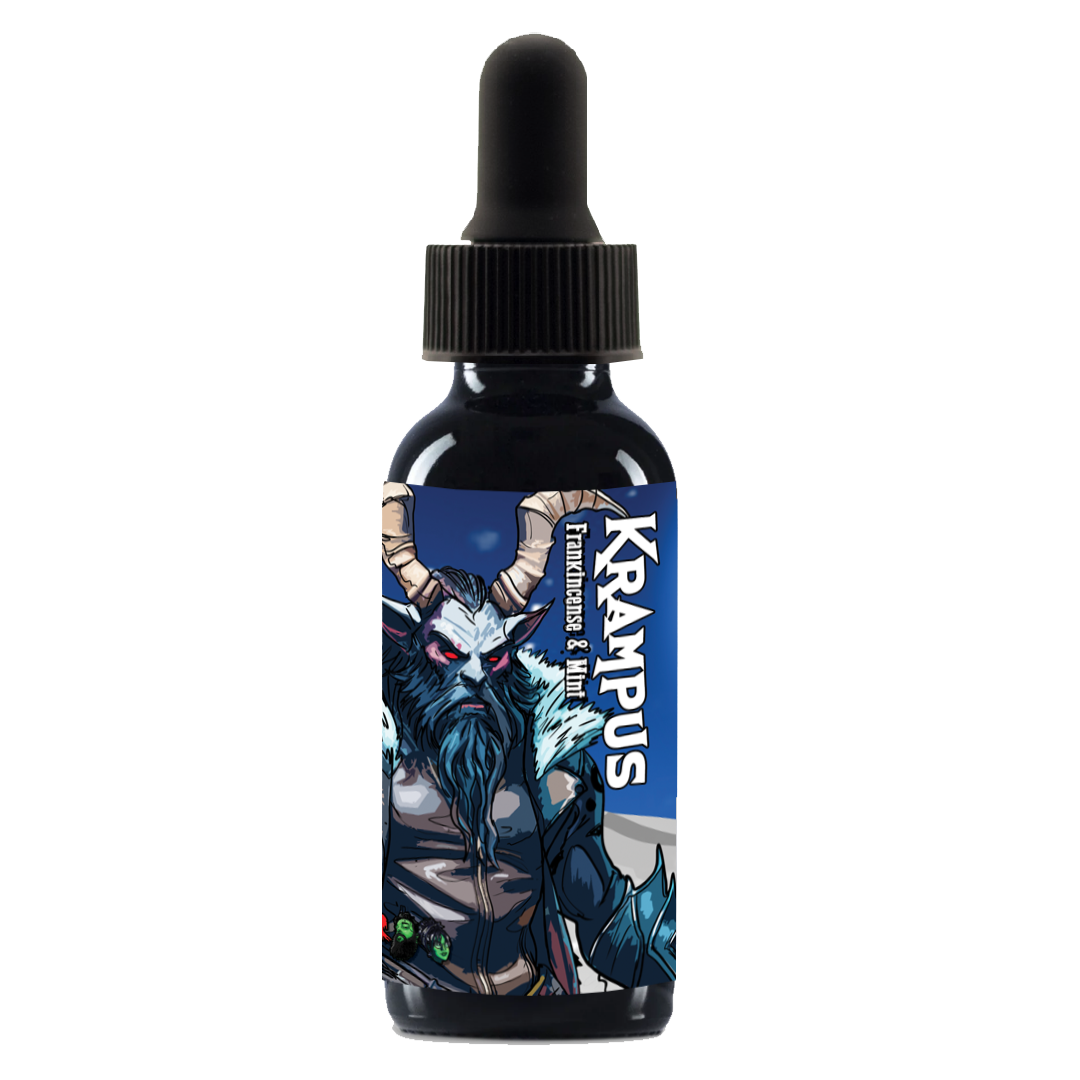 Featured Ingredients
Almond Oil

Perfect for moisturizing hair - whether your head or your beard.

Jojoba Oil

Naturally mimics sebum, our natural skin oil. That's why it absorbs into skin so easily.

Meadowfoam Oil

A stabilizing oil that brings out the best properties in a blend. Bursting with Vitamin E.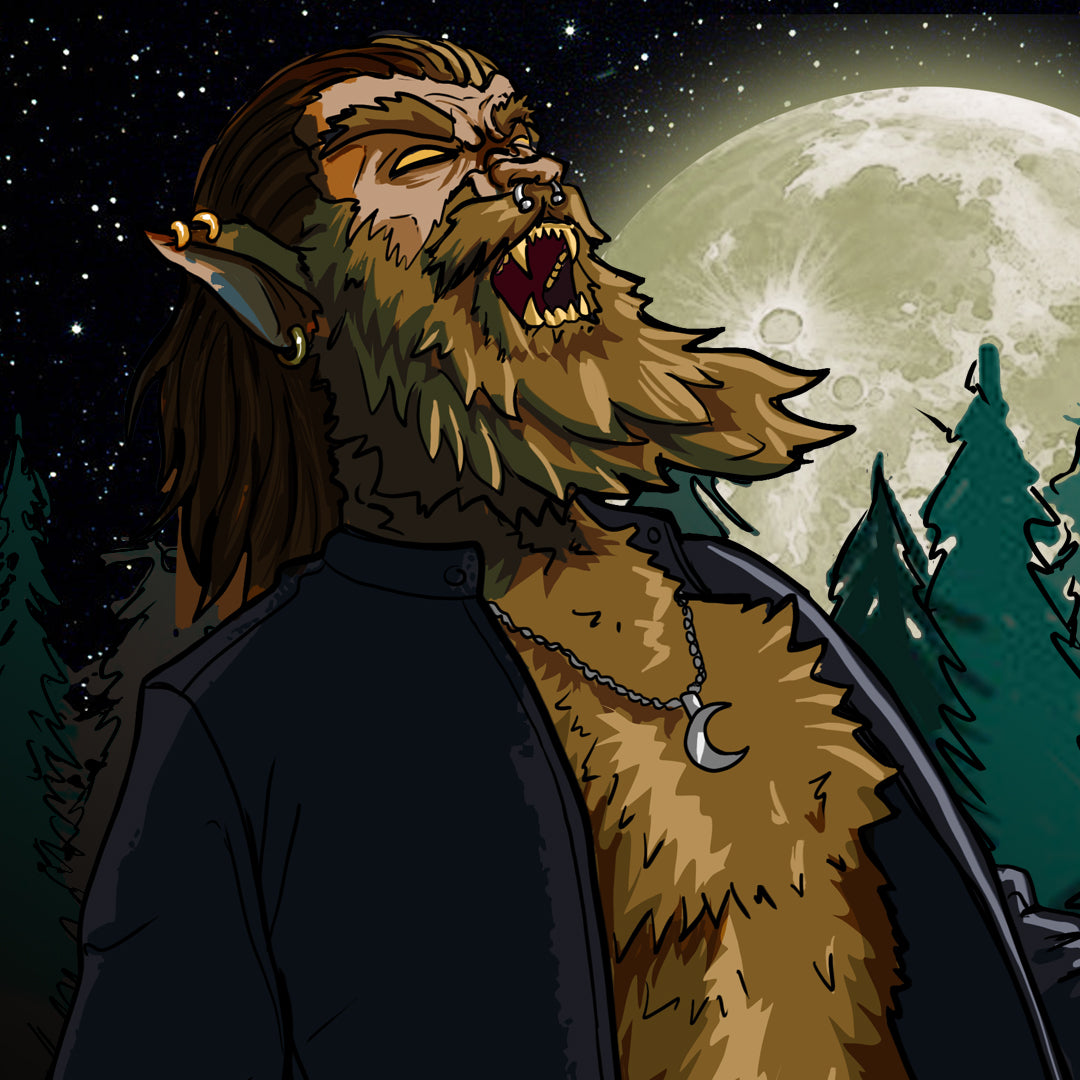 Tame that Monster Mane.
Use MONSTER Beard Oil to tame the itch and even dandruff that can be associated with beard ownership.
Beard Oil Instructions
1. Purchase Monster beard oil. (CRUCIAL!)

2. Take the dropper and drop 4-5 drops of oil into the palm of your hand. You may need more if you've got a longer beard. Don't use too much - a little oil goes a long way.

3. Rub the oil between your palms.

4. Work the oil into your dry beard by first combing your fingers through the hair. Start by combing it in upward from the underside of your beard, then by wiping downward.

​​5. Be sure to massage the oil into the skin under your beard as well, where hydration is crucial. 
Alternative: The Four Corners Method
1. Drop a drop of beard oil at the "four corners" of your face (two at the jaw, two on either side of the chin). Be sure to drop the oil under the hair, directly onto the skin.
2. Add a few drops into your palm. Rub the oil between both palms.
3. Work the oil into your beard and skin by sliding your fingertips under the hair and first rubbing the oil into your skin at the four corners, then combing and wiping your fingers through the hair.
PRO TIPS​
​The fragrance will last a few hours, but even once it has faded, the oil will still be working. You shouldn't need to apply more than once a day. If you find that your beard is drying out between applications, add a couple more drops next time.

The ideal time to apply oil is after a shower, when your beard is nice and clean. Wait until it dries first, though; remember, oil and water don't mix.

Beard oil is good for beard of all sizes. Even fledgling beards can benefit from the nutrients in the oil. Vitamin E, in particular, has been shown to promote hair growth, and the natural oils present will combat the itchy, dry skin that often causes would-be beardsmen to reach for the razor.