Regular price
Sale price
$ 6.00
Unit price
per
Sale
Sold out
Scent

Bigfoot: Northwestern Cedar
Creature: Frankincense & bergamot
Dracula: Cedarwood & rose
Ghostly Pirate: Spiced blood orange
Gentleman Jack: Lavender vanilla
Psycho Clown: Blood orange & vanilla
Reaper: Tea tree & peppermint
Vampire Hunter: Leather & spice
Viking: Vetiver, bergamot, cedarwood
Witch Doctor: Key lime & coconut
Wolfman: Douglas fir & balsam
Zombie Killer: Sweet tea & honeysuckle
Ingredients

beeswax, lanolin, petrolatum, carnauba wax, fragrance
Benefits

· BEESWAX is known for its styling capability, able to provide hold in many different products.

· LANOLIN is moisturizing and sticky, so it helps with both styling and keeping the wax from drying out your 'stache hairs.

· CARNAUBA WAX is a flaky wax that coats palm fronds. It works well with beeswax to create an extra firm hold.

· PETROLATUM is an excellent emollient (moisturizer) that creates a perfect base for the products in the wax, turning a rigid waxy product into something that can be scooped easily and applied without any bulls***.
Some mustache waxes are soft and oily, and don't offer much hold. The truth is, finding a good balance between oil, wax, and other ingredients in a mustache wax is not easy to do. But the mad scientist who formulates MONSTER products has finally figured it out: The perfect blend of beeswax, lanolin, ethically-sourced carnauba wax, and petrolatum.

Using this wax is simple. Slide open the lid on the easy-to-use, vintage style tin, and scoop out a pea-sided ball of wax with your thumbnail. Roll it into a ball, then rub it between your index fingers. Work the wax into your mustache from the top, then along the bottom, scooping out a bit more wax if necessary. Comb the wax in, and style your mustache as desired. Twist extra wax into the ends if you want to get some curls going on. If you have a particularly long or thick mustache, you might need to use more wax than others (particularly if you want it to stand up).
Our waxes are available in the same great fragrances that our other products are, so you can coordinate with the same fragrances without conflict. Or you can mix it if you prefer, combining scents into something new and awesome.
Contains .7 oz. of mustache wax. Packaged in vintage style, slide-top tins.
Share
View full details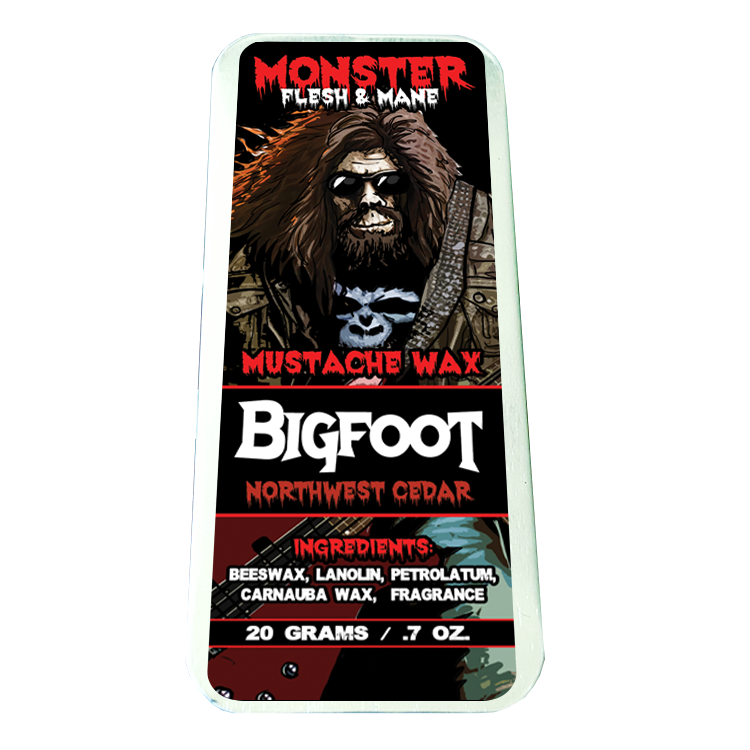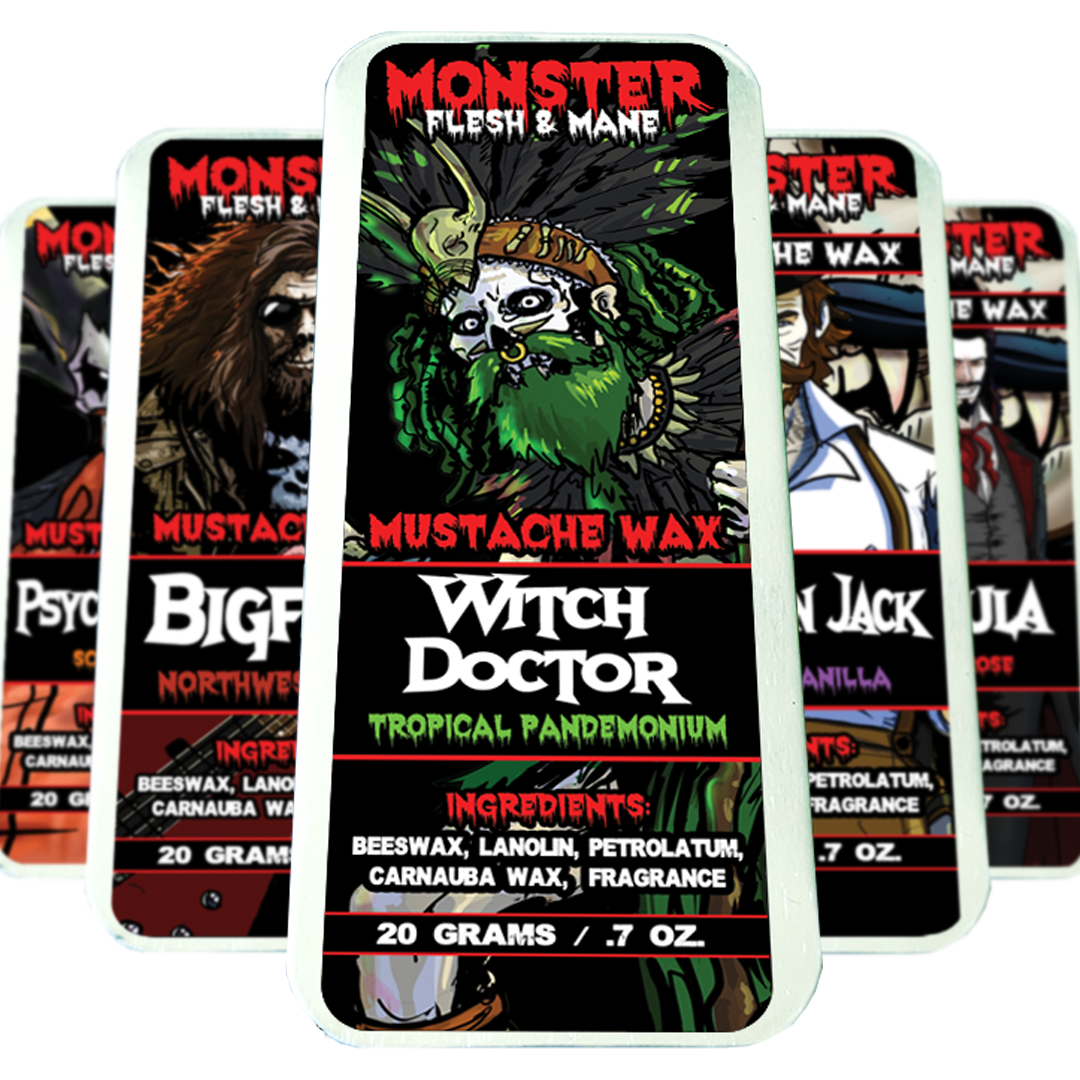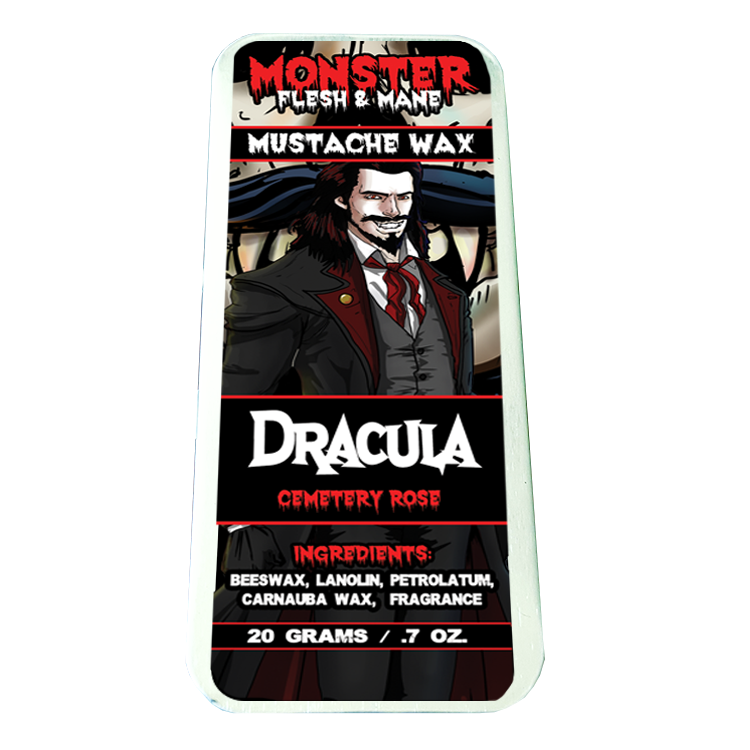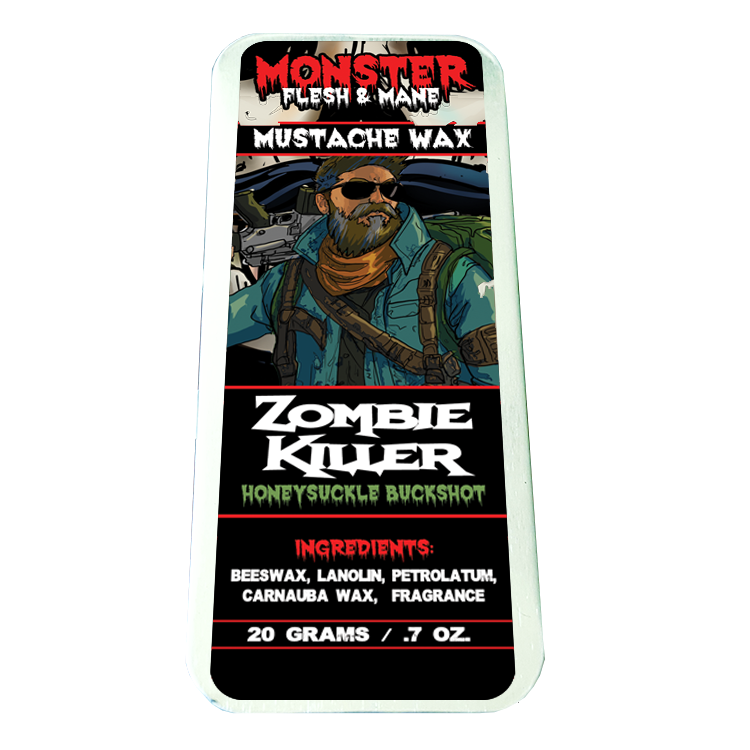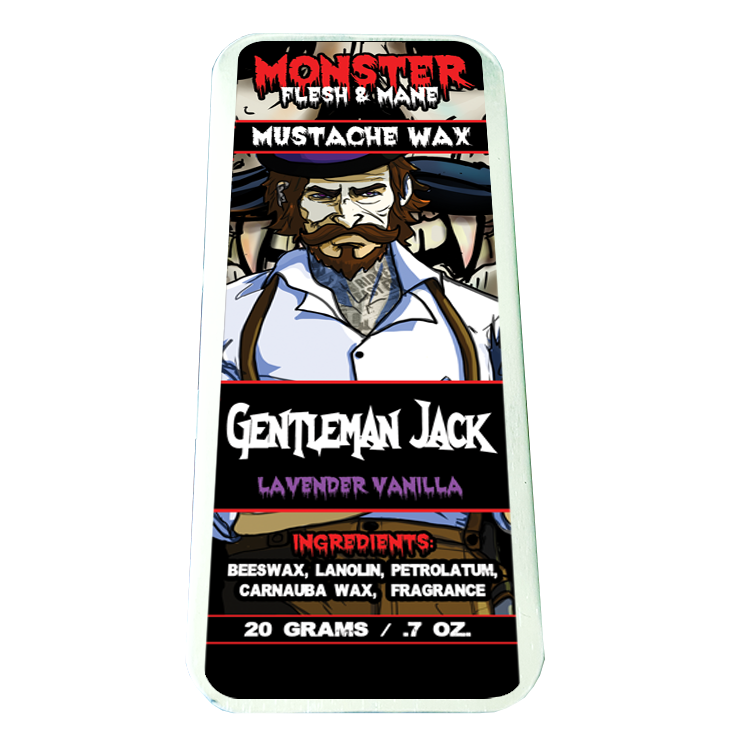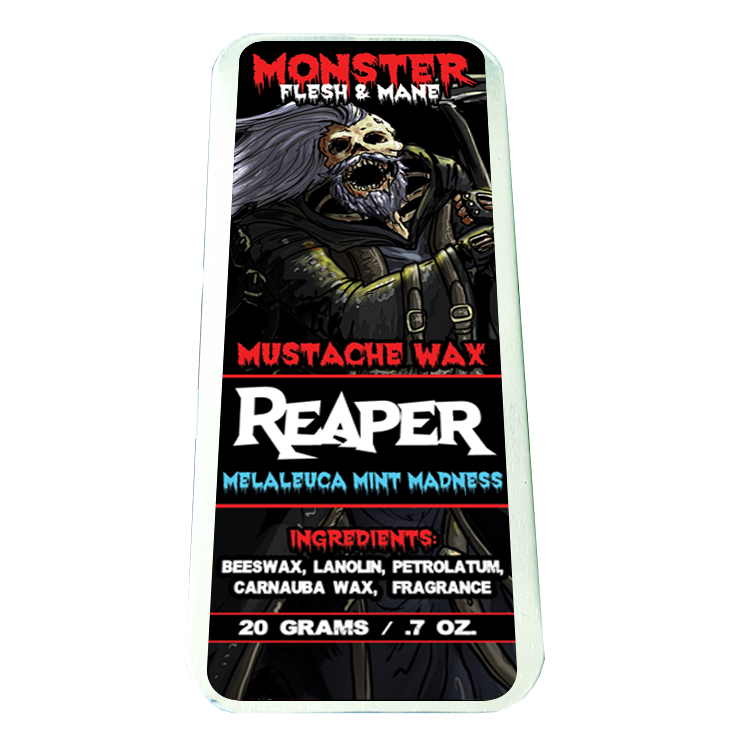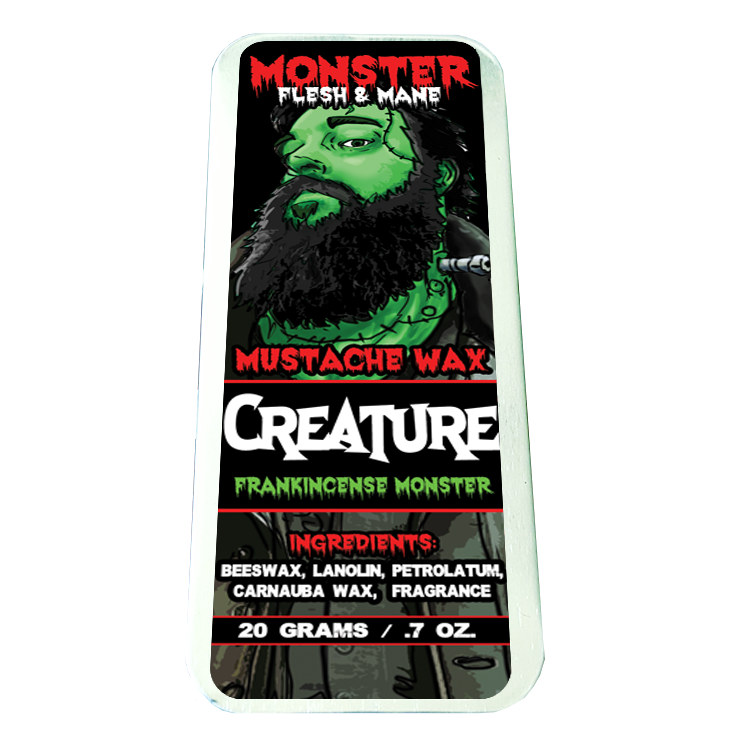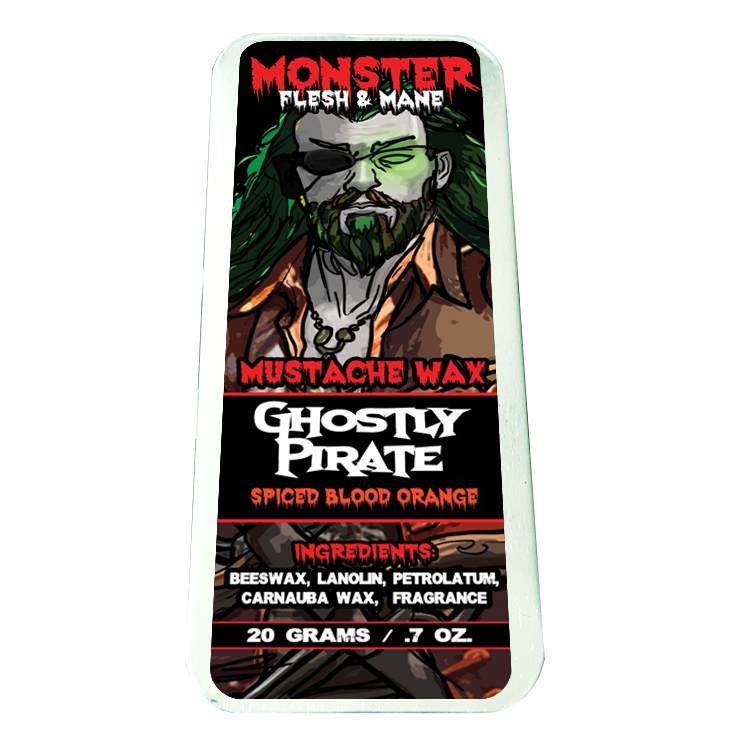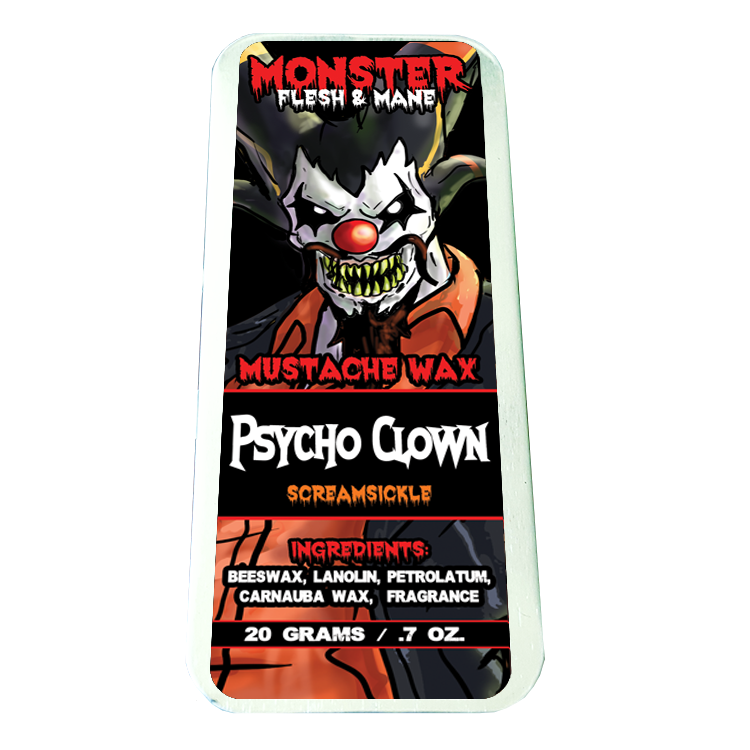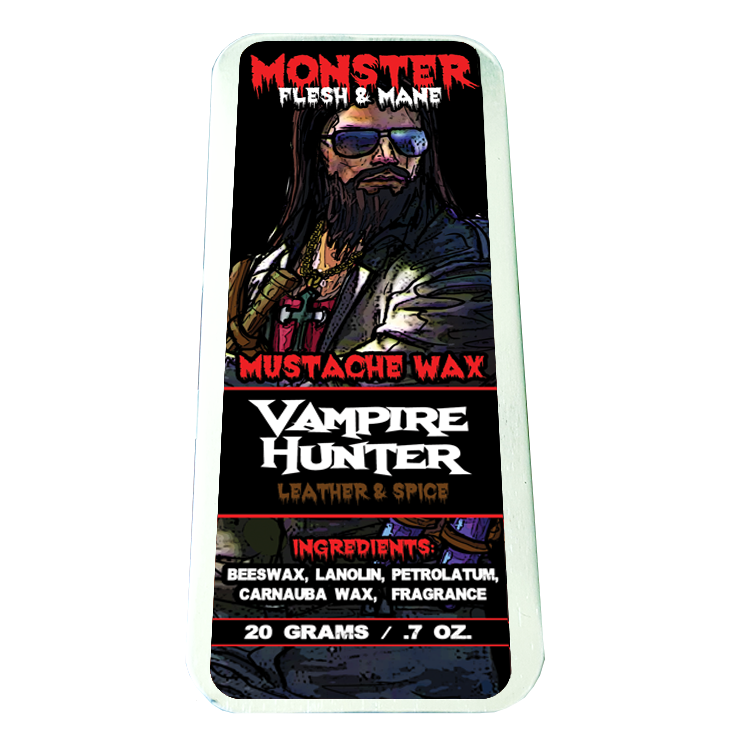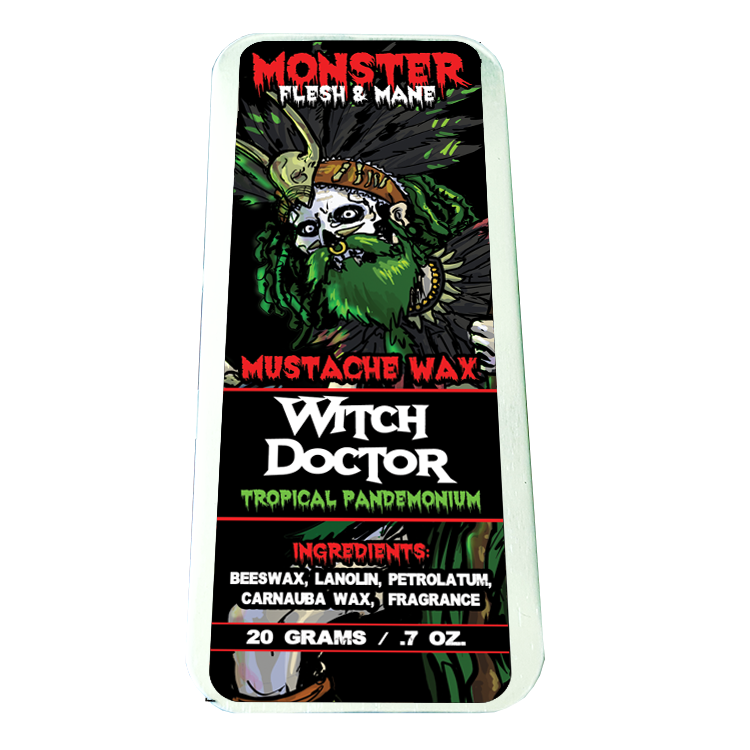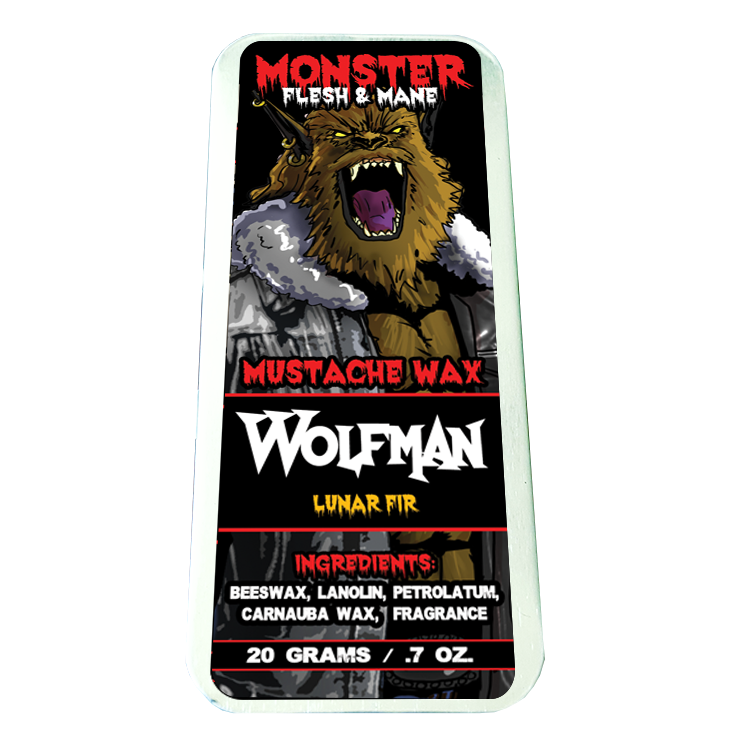 Featured Ingredients
Beeswax

Natural hold without stickiness.

Carnauba Wax

Sustainably sourced. Adds hard edge to finish of the wax.