Regular price
Sale price
$ 8.00
Unit price
per
Sale
Sold out
Scent

Bigfoot: Northwestern Cedar
Gentleman Jack: Lavender Vanilla
Ghostly Pirate: Spiced Blood Orange
Psycho Clown: Blood Orange Vanilla
Witch Doctor: Key Lime + Coconut
Ingredients

Almond oil, cetyl alcohol, arrowroot powder, coconut oil, jojoba oil, meadowfoam oil, shea butter, beeswax, zinc ricinoleate, natural fragrance, charcoal powder
Benefits

Prevents nasty body odors using natural and naturally derived ingredients.
Our deodorant is made with natural and naturally derived ingredients. This is not an anti-perspirant - sweating is natural, and you should do it! But this wicked little stick of black magic traps and absorbs odor molecules that form when bacteria decompose in your pits (that's what makes the smell we call B.O.).

It's greatly aided in the absorption process by activated charcoal powder, which also gives it its signature dark gray color. Once trapped, that odor is eliminated by zinc ricinoleate - a strong deodorizing agent derived from castor seeds. The natural oils help the deodorant to go on nice and easy, a combination of shea butter and beeswax help keep it there, and arrowroot powder gives it a nice light feel (and also helps with absorption). 
Using MONSTER deodorant might feel a little different from store bought ingredients made with more synthetic ingredients. This deodorant is made primarily with natural oils, waxes, butters, and powders. It feels more natural. When applied, it sits on your skin with the feeling of a natural balm. It's feel is emolient but not greasy.
The scent is light and shouldn't conflict with wearable fragrances like MONSTER cologne.
Tubes contain 75g / 2.5 oz of deodorant.
Share
View full details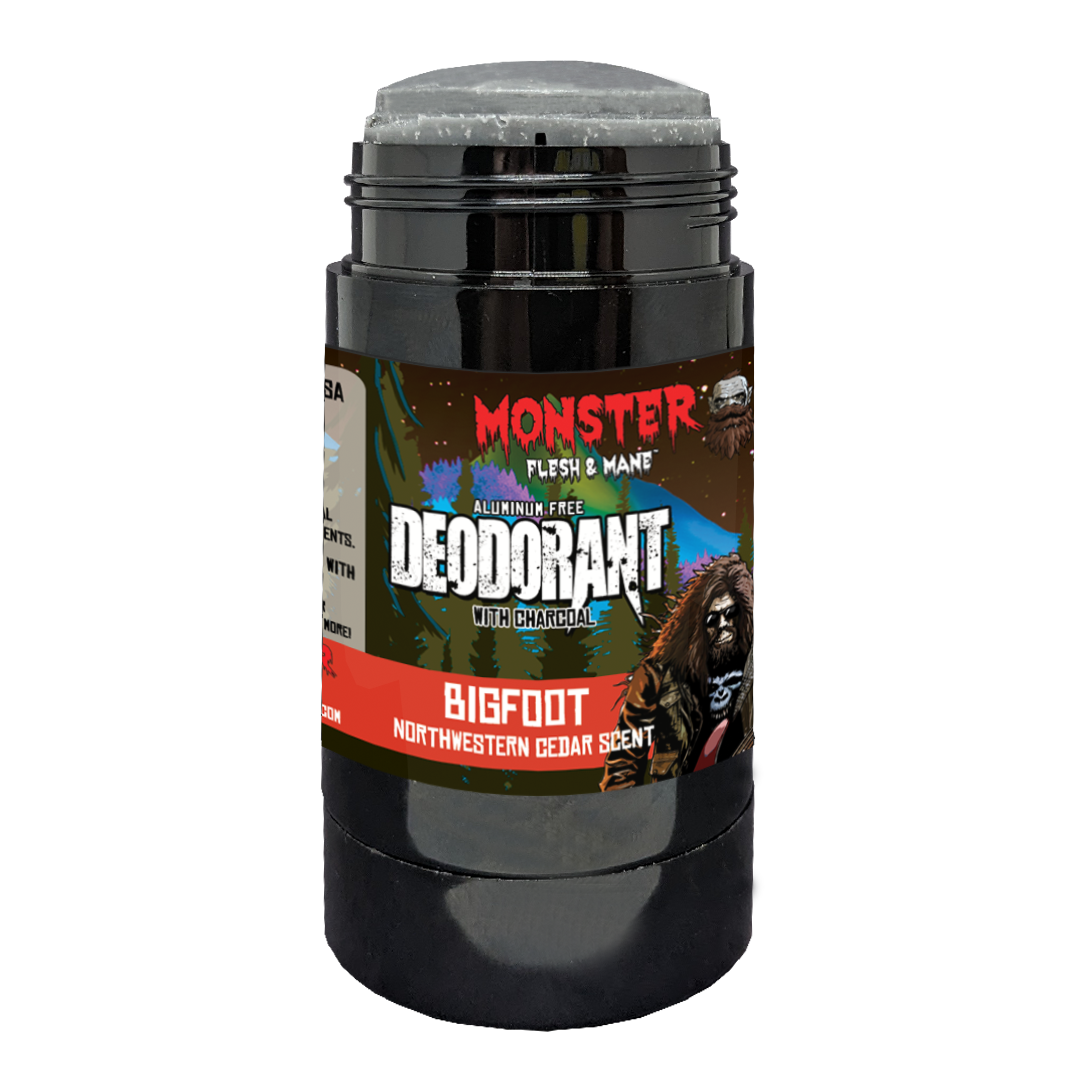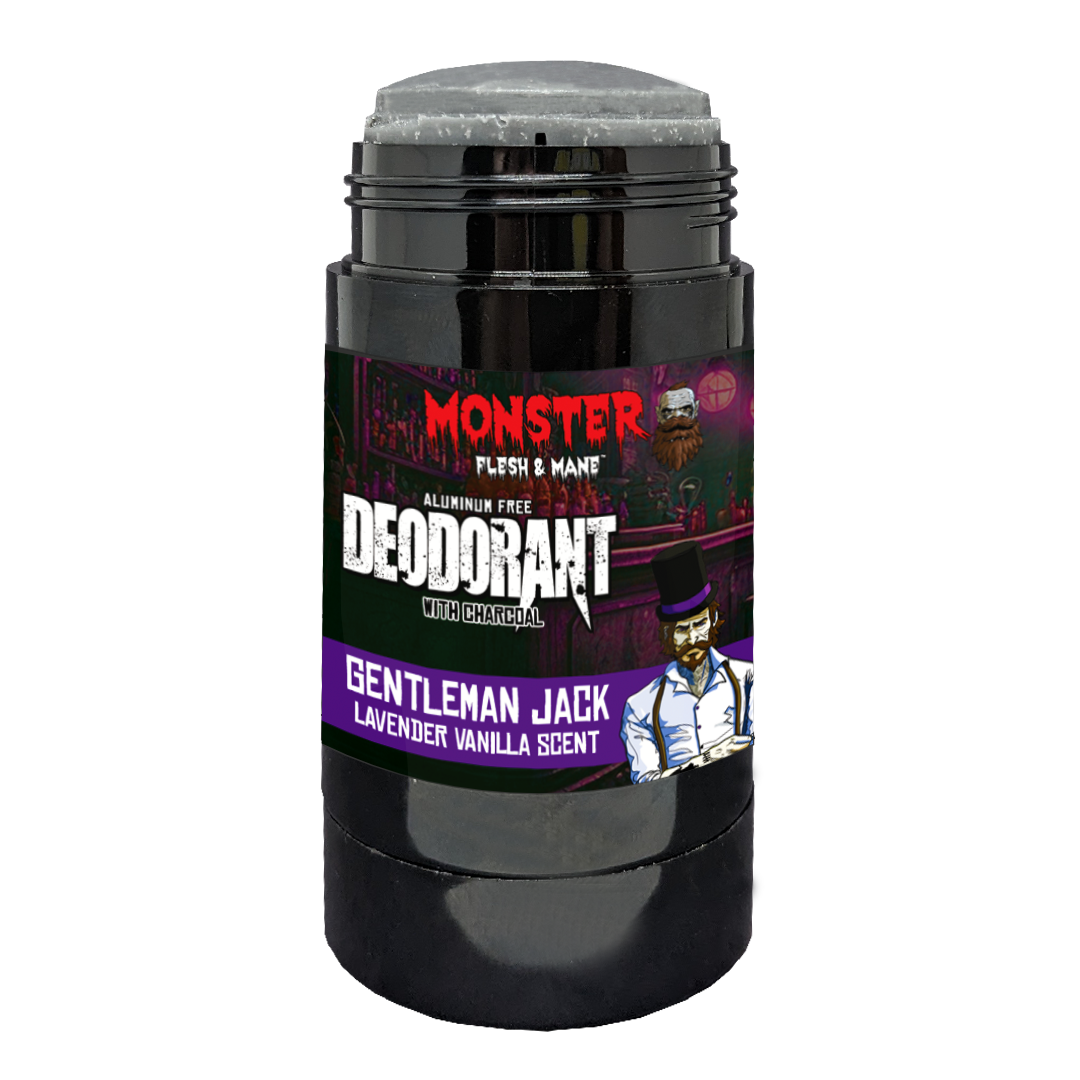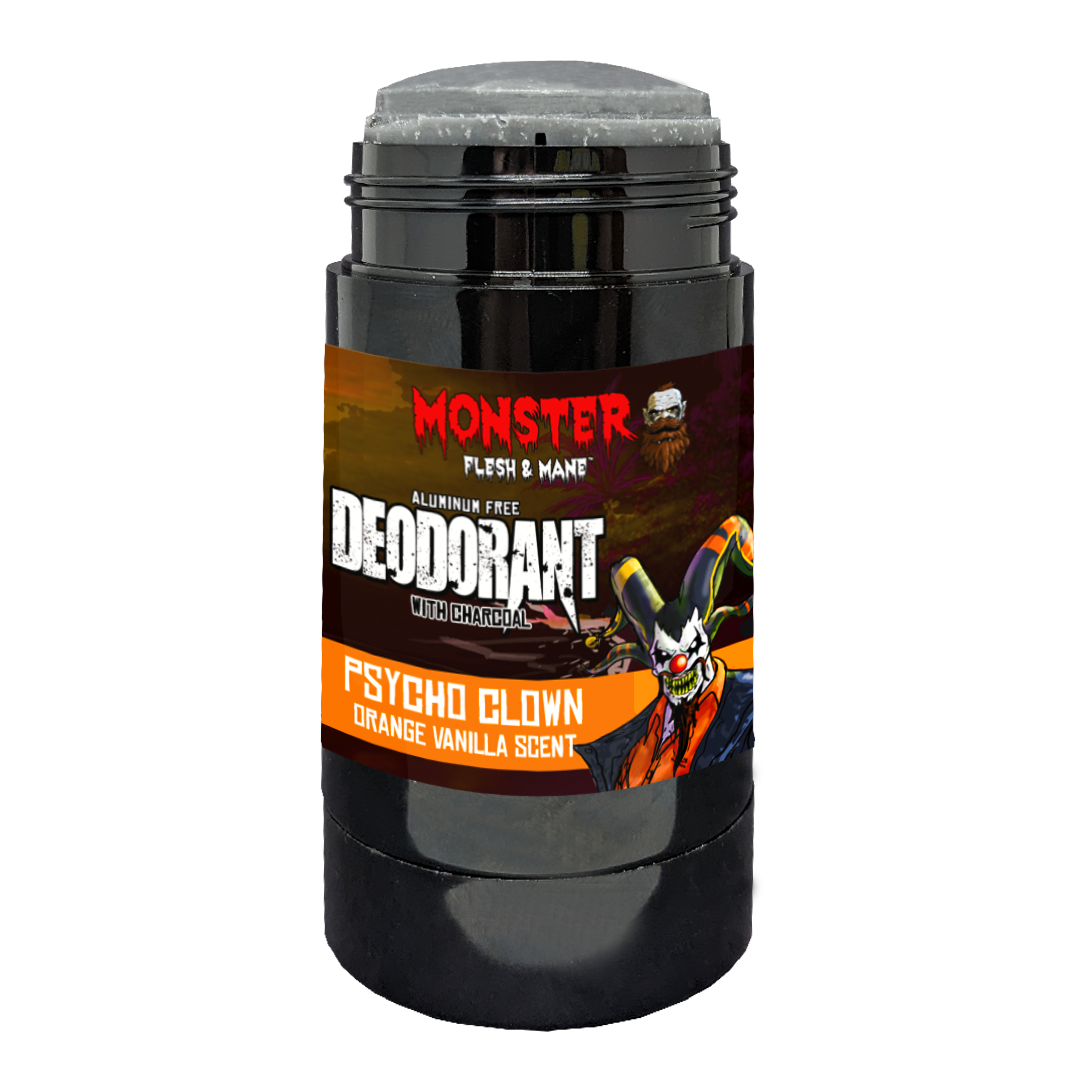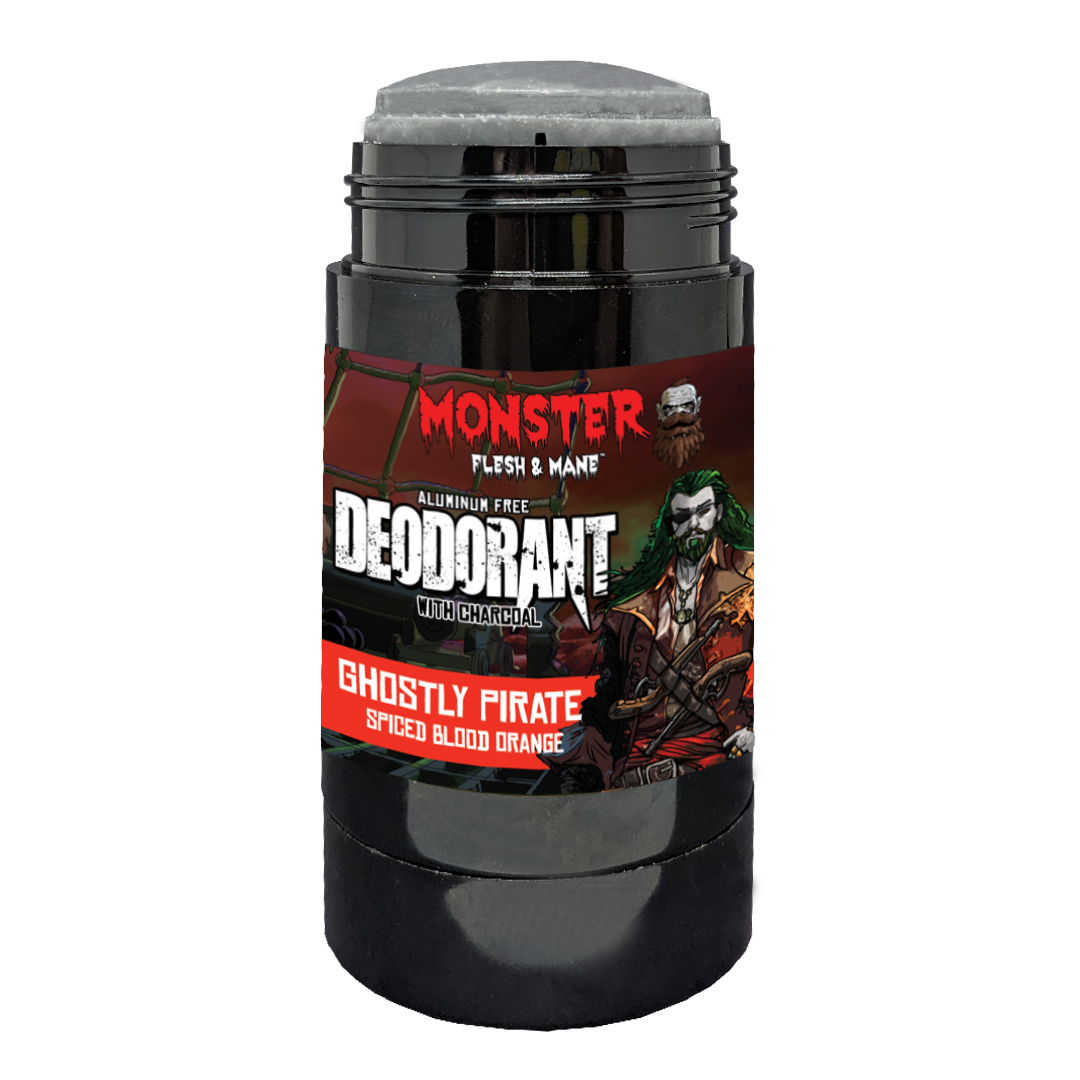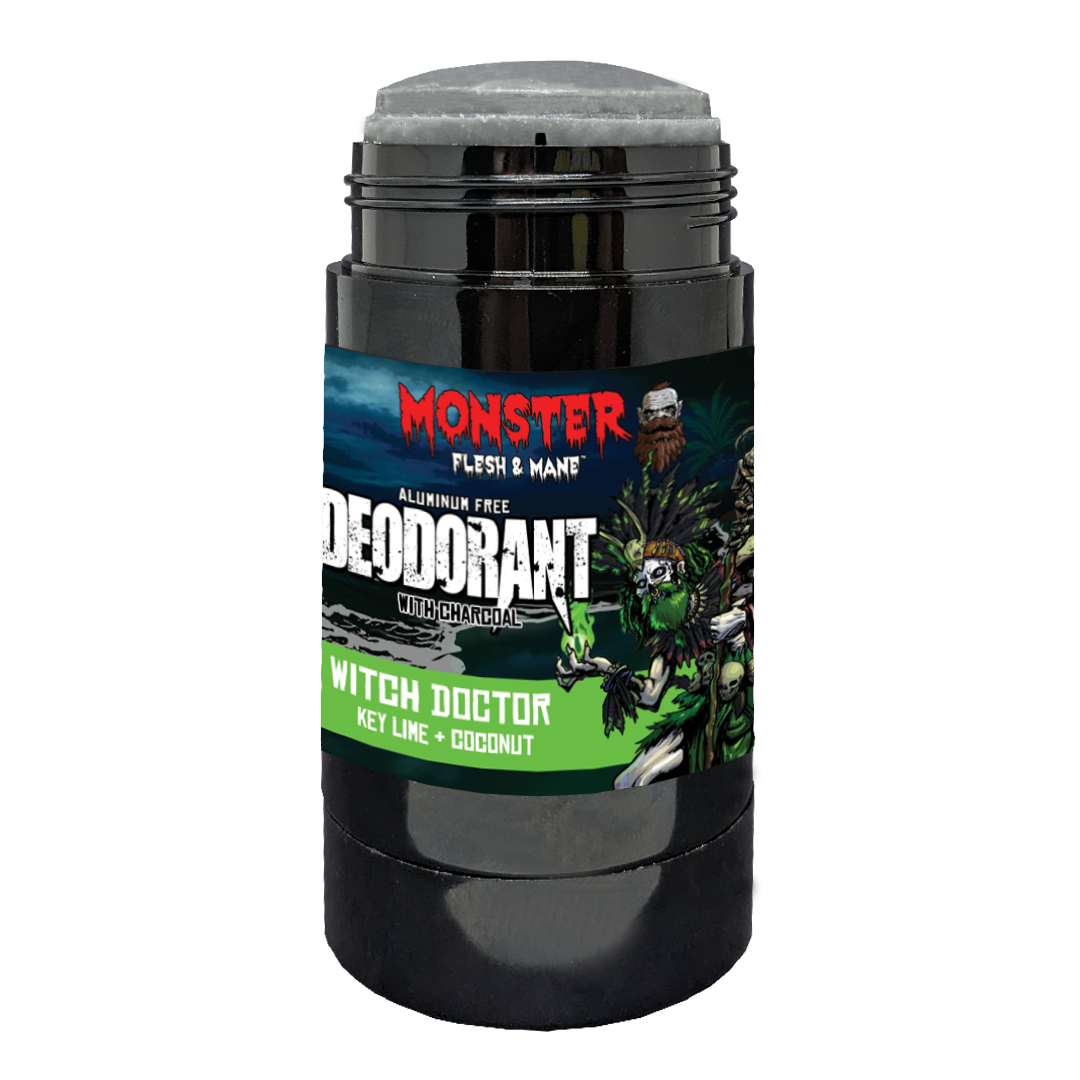 Featured Ingredients
Charcoal Powder

Absorbs nasty crap - like the bacteria that cause BO.

Zinc Ricinoleate

A strong deodorizer. Derived from castor seeds.

Coconut Oil

Skin healthy fats and vitamins.