BUNDLE UP!
Bundle 3 or more of any beard & body item to save $1 on each!
Beard Oil
Beard Balm
Beard Wash
Beard Conditioner
Mustache Wax
Soap
Cologne / Perfume
Flesh Revival Cream
Shampoo & Conditioner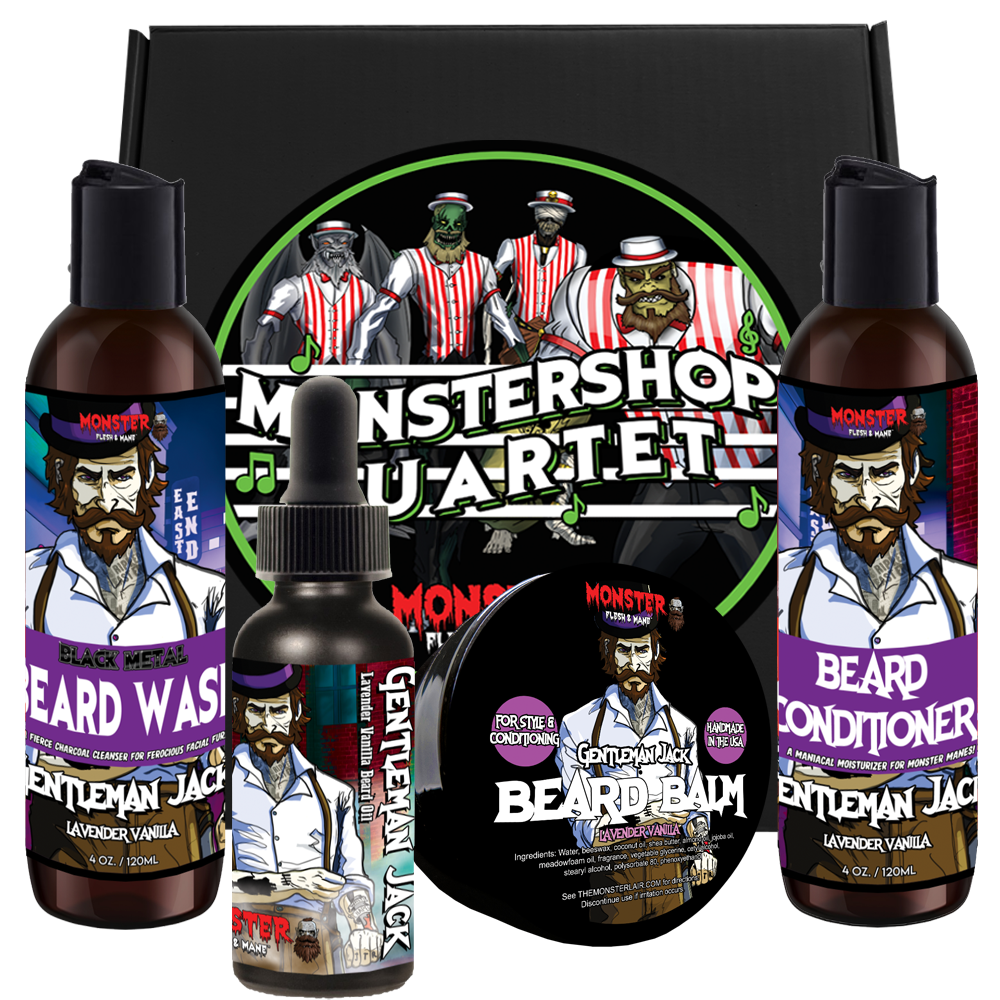 Monsteshop Quartet
Our most popular bundle, four years running. Choose your scent and beard oil volume (1-4 oz.)
Shop now
TIME TO TAME THAT MONSTER MANE
Made by madmen for monsters, men, and all creatures of the night.